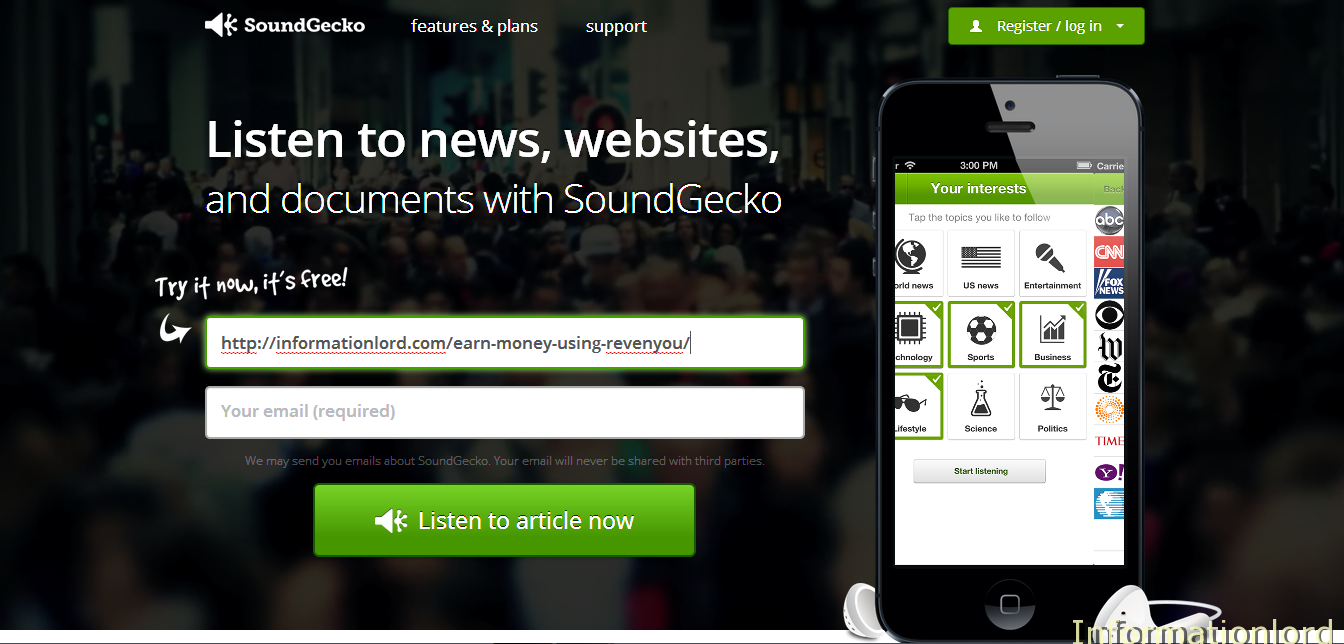 Hello friends! We have found something interesting for you. You cannot find this anywhere else. Have you ever tried to hear a website? Click on the below link to hear this full post via your speakers, that too very clearly.
This post will explain you the procedure by using soundgecko by which you can convert any text especially websites to audio formats such that you can hear that later on, on your mp3 or mobile that too very easily. All you have to do is to follow the steps carefully.
You may also like to read: How to earn Money using Revenyou (Paid Per Installs)
First of all go to www.soundgecko.com
Type the url you want to listen and enter you mail id
Now a window like this will appear
If you want to download it then you need to login using your facebook account or register for a new one!
Then you can download the mp3 also: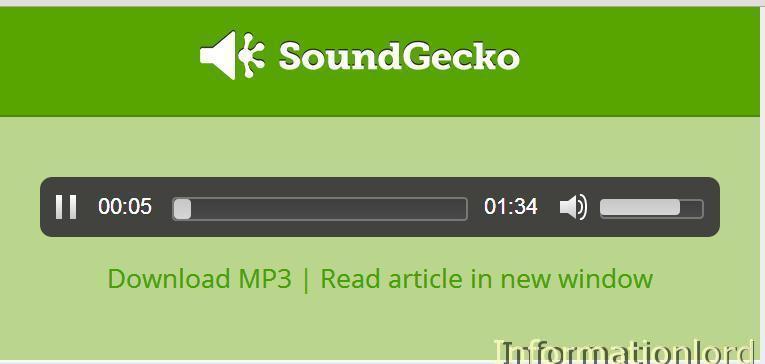 That's all. You have done with your website and text, Enjoy listening.
Video tutorial :
This way of web browsing is very innovative and brilliant; one can save a lot of time. Don't forget to subscribe us for more of such interesting updates. Feel free to ask any question.
Regards