With the launch of Samsung S6 Edge Plus and Samsung Note 5, came the accessories that are too cool. The accessories consists of :  Samsung Quick Charge External Battery, Samsung External Keypad and Samsung Flip Covers which are exclusive for Samsung Note 5 and Samsung S6 Edge Plus. Here is the quick hand on review of Samsung latest launched accessories namely mentioned above:
As we can see the Samsung External Keypad which covers 1/4th of the screen on Samsung Note 5 or Samsung Note 6 Edge Plus has a very steel type finish and is easy to hold that gives you a good feeling of old Samsung Qwerty Keypad. It is currently available in two colors : Silver and Golden. The best thing about Samsung External Qwerty Keypad is – It can be removed as well as put again as per user convenience.
Samsung's another cool accessory is Samsung Fast Charge Battery which is external battery of 5200 mAh. This battery is capable of super fast charging support with Quick Charge 2.0 which is trending a lot in tech world today and hence has the capability of Charging a Battery-less phone to 80% in almost an hour.
Also read : How to Increase battery Life on Android Smartphone
Samsung 5200 mAh external battery has 4 led indicator at the bottom along with USB port for external power output to the smartphone and micro-Usb port for self charge. It has Output  5V 2A or 8.5-9.5V 1.67A. The sad thing is : The battery do not support Quick Charge although it can charge other phones quickly if they support Quick Charge 2.0. This will be soon be available in the market too along with Samsung S6 Edge Plus and Samsung Note 5.
Participate in OnePlus 2 Invites Giveaway : OnePlus 2 Invites Giveaway
Now coming to Samsung Galaxy S6 Edge Plus Cases and Flip Covers for Samsung Note 5 :
This flipcover of Samsung has a mirror finish at the top that makes us capable to see our face along with the awesome black flipcover we get. We also received Golden and other Samsung Flip Covers which are shown below,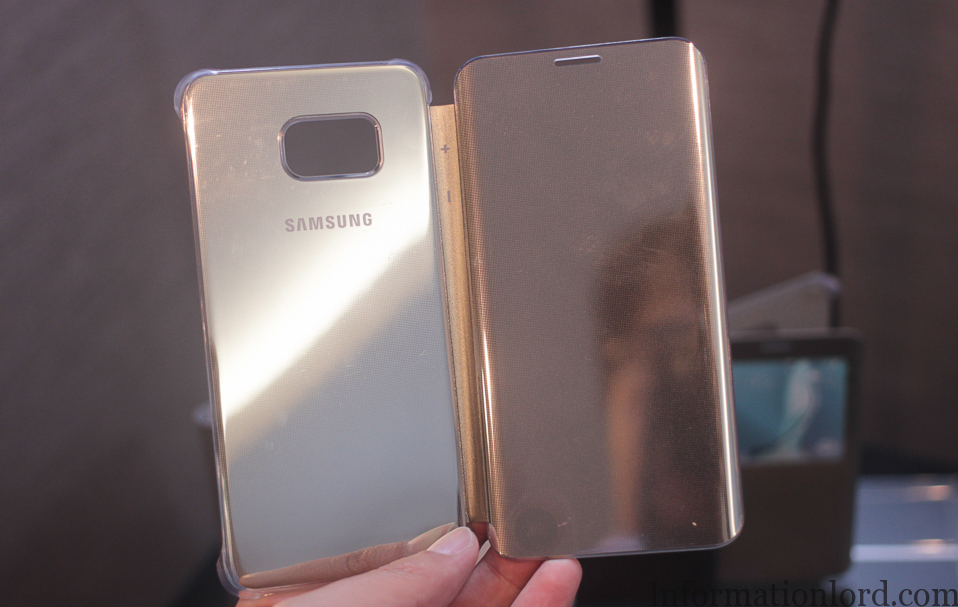 We would like to thanks Samsung for sending us the products for a review. We will soon post in depth review of each Samsung Accessory. So stay tuned to the site and dont forget to subscribe to the site as well!