Clash Of Clans December 2016 Latest Updates And Features Explained
Clash Of Clans update-December 2016 will be rolling out on the air any soon. This December Clash of Clans update brings out some of the real exciting updates.
We bring you the detailed sneak peak on what's inside this Clash of Clans update. Let us dig about the latest COC Update 2016.
A NEW TROOP MAKEOVER
In the new Clash of Clans update, the troop cards look up have been changed a bit. They are more animated now and displays a new design. Moreover, some of the troop cards remain same as the previous ones. Below is a slight look on how they look:
NEW HERO LEVELS
This Clash of Clans update-December 2016 will be featuring the all-new Level 45 heroes(Barbarian King and the Archer Queen), Grand Warden remains same, though. The upgrade time and the cost have been reduced. Can't confirm about that to how much extent, upgrade but surely it has.
CLAN CASTLE LEVEL
This new clash of upgrades casts an all new clan castle level 7 with an increased spell capacity. Increased from 1 to 2. So now, You can finally donate elixir spells such as rage, healing, freeze or jump. This upgrade will be available for Townhall 11 holders. By getting this upgrade, it highly benefits the town hall 11 players to 3-star the town hall 10 and new town hall 11 players.
ALL NEW TROOPS AND SPELL LEVEL
GOLEM- CLASH OF CLANS UPDATE DECEMBER 2016
The first troop upgrade is about the golem. Yes, you heard it right, your monster now even more monstrous to soak all of the damages. Even more hitpoints and the all new spikes, it looks so cool. Training cost will be slightly more than 800 dark elixirs.
HOG- CLASH OF CLANS UPDATE DECEMBER 2016
The second troop to receive the upgrade in our this clash of clans update is our all time favourite HOGS. Yess, the all new level seven with a vibrant red hammer and a red band on their head.
POISON SPELL
The poison spell gets an all new level 5 upgrade. The poison spell in this new Clash of Clans update will be having a slightly larger radius. So, even if you miss the enemy troops by a bit while dropping your poison spell, It will cover up by the new increased radius. So, now you can use it more efficiently and make more out of it.
NEW WALL LEVEL
You get an all new on town hall level 11 of course. The gold based walls shimmer repeatedly in a while. They look fabulous and the all new gold walls defending your village. Choose the right placements for them as you are limited to upgrade only 50 of level 11 walls to level 12. This probably can be a strategy for future updates featuring new utilities in the level 12 wall.
NEW WIZARD TOWER LEVEL
The new Clash of Clans update features a new Level 10 wizard tower. Higher the level, Higher the splash damage. With increased hitpoints, your wizard tower makes sure that the enemy groups stay away from your base. While the new upgrade arrives, the level 9 wizard tower will now become available on town hall 10.
NEW BALANCE CHANGES FOR TROOPS
PEKKA
The mighty armoured pekka receives a balanced change in this new Clash of Clans Update. Damage per second remains same but the attacking speed is slightly increased. So while attacking through her second hand, she does it more quickly now. Increased Speed means more damage in the same amount of time. Pekka, now even more dangerous.
WITCH
The witch now gets a hike in its damage per second and the overall hitpoints. This may prove useful in many attacks.
LOONS
Guess what? Your loons does more damage now, by dropping the bombs quickly than before. This literally gives benefit to all the air attack users. There;s always been a trouble with the slow speed of loons dropping bombs, after this getting solved, the loons may prove to be even more useful during dragon attacks and GoValoon strategy attacks.
DISCOUNTS
Players will also see some discounts for upgrading the following troops, spells or defensive structures:
Barbarian King levels 31-40
Archer Queen levels 26-40
Wall levels 10-11
Wizard Tower levels 3-9
Clan Castle levels 5-6
Hog Rider (all levels)
Golem (all levels)
 OTHER BALANCING UPDATES COC December 2016
Friendly War Challenge Update in COC Dec 2016 Update
The new updates avail the new preparation time options of 10 minutes and 15 minutes for the friendly war challenges. This gives a more opportunity to practice frequently and master all the desired attacks.
Clain Mail in Latest COC Dec Update
Clan mail cooldown period has been reduced to mere 1 hour from the humongous 12 hour period. Now you can drop clan emails more frequently, which helps the clanmates to cooperate even better than before. Drop mails about the war strategy, donation requests, performance, targeting details and any other you want to every hour.
Builder Upgrade IN COC Dec Update 2016
This upgrade suggests you the detail about what to upgrade first. Giving you an ease to upgrade your base in a more systematical way which accounts for a consistent growth of your base.
Special Christmas Gift In COC December 2016 Update
There have been rumours that users will be receiving 3 boxes of the gift. Can't guess what will be on the box. A pack of gems or a shield, anything can be there. Christmas Gifts will soon be delivered too every COC Player.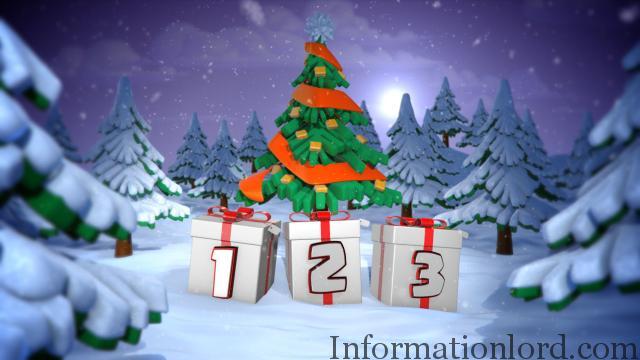 Video Review of Latest COC December 2016 Update
This video explains about all you need to know about Clash Of Clans 2016 December Update. Grab It Now and Stay updated to Latest COC Updates.
How To Update to Latest COC 2016 December Update
Clash of Clans December 2016 Official Update is rolling out. Here are the set of instructions that will help you out to Update your Latest Clash Of Clans to December 2016 Update for Free.
Step 1: Android Users Head over to Play Store and Search for the COC and Tap on Update in the Clash Of Clans App in Play Store or Click here.
Step 2: iOS device users can head over to App Store and Click Over to Update Clash Of Clans from My Apps section.
Step 3: Let the update be completed. Other alternative for the same can be found at apkmirror as well. We will provide the link as soon as it is uploaded on ApkMirror – COC Dec 2016 Apk Download
NOTE: These details are from the development preview of the upcoming update, actual things may vary.