LOL, Google's 5 level security was just breached by hacker : [email protected] & surg4bij4k. They have directly hacked Google Pitcairn Island  and also Google's Book page too of the same domain. It is very astonishing news, How could Hacker hack Google Search Engine with such an ease! This is definately the teamwork which is consisting of many hackers namely described in the hacked Google Pitcairn Island Domain. Here is the screenshot of both the Defaced Google Pitcairn Domain :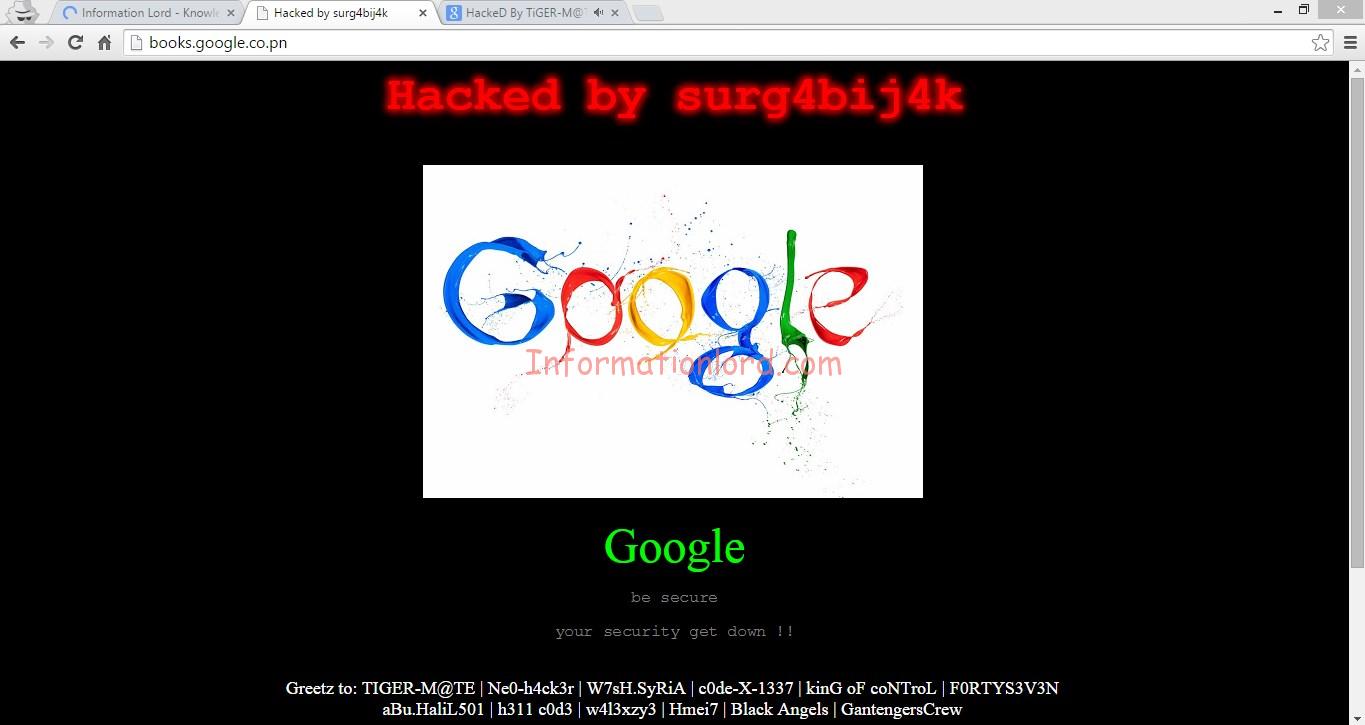 One can also check the Pitcairn Google Domain from here whether it is still defaced or restored by Google. 
Defaced Google Pitcairn Domain & Defaced Google Books Pitcairn Domain
So, no one is secure in this tech world! Therefore, one need to safeguard himself. Few of the tips can be used from here : Easy Steps to Secure Facebook Account and for Android Smartphone we have : Secure Your Android Smartphone. Along with it, one needs to think twice before surfing any unknown website too. Do not forget to subscribe to the website in order to stay updated!