Hello Xperia C users. In recent days there have been many updates provided by Sony Xperia for our very own Sony Xperia C. Today again Sony has released new update for our phone which transforms your Build number from 16.0.B.0.21 to 16.0.B.2.13 . 
The Android version is still the same : Android 4.2.2 JellyBean! Still there are many rumors stating that Sony is going to release Android 4.3 for Xperia C by start of second half this year.
This latest Update of Xperia C to build 16.0.B.2.13 has started successfully unrolling from Philipines and shortly going to be in India. Be ready to Update Xperia C to latest Build 16.0.В.2.6.13 shortly.
Important Updates Done:
Although many updates have come but none of them had fixed the Sudden Battery Consumption problem. But this update of XC has solved the battery problem.
Camera clarity has increased a lot,Try yourself updating your Xperia C to Build number 16.0.B.2.13 by using Sony Update Center or Sony PC Companion and feel the change. Don't forget to describe what else have changed via commenting here.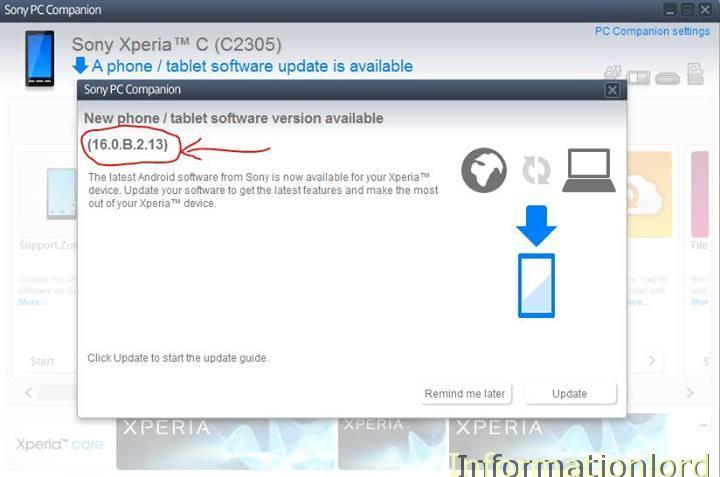 Don't forget to subscribe to our website as we are going to post the way by which you can install Touch CWM for Xperia C in just coming days. There's a little delay because we are testing with our users, because we don't want to put our users into trouble.

UPDATE: Install CWM on Xperia C done successfully. Check out Yourself